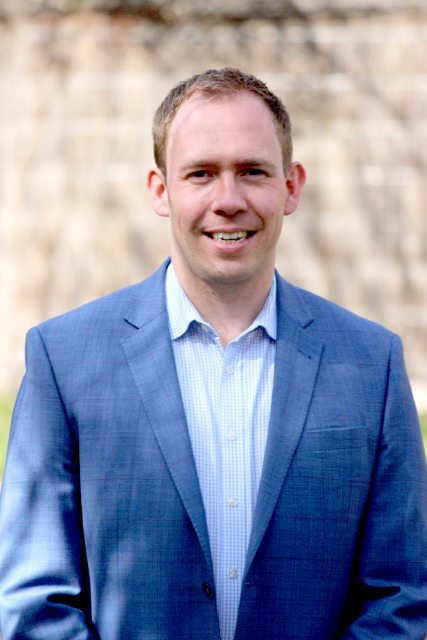 By Nick Tebbey
20 February 2019
For this year's Budget, Relationships Australia has called for increased funding of services currently provided to vulnerable Australians, and reinstatement of a discontinued service. For the 2019 budget, our submission takes a very specific focus on programs we believe urgently need top-up funding pending the outcome of 'Stronger outcomes for families' review of family service programs by the Department of Social Services. We are also advocating for the extension of funding to an existing trial and new funding for support programs that we have previously highlighted in our submissions to the Australian Law Reform Commission review of the family law system.
Key priority 1 – Children's Contact Services
Relationships Australia advocates a significant increase in funding for Children Contact Services to:
increase capacity
enable services to focus less on short-term crisis response and allow them to focus on longer-term support for families, particularly those with high needs.
These services offer crisis support, including supervised contact opportunities for families with intense conflict and, as families stabilise, support for parents to re-establish healthy relationships with their children. These are vital supports but desperately underfunded, causing unacceptable delays in accessing services and undermining the ability of some services to realise their full potential.
Key priority 2 – Family Advocacy Support Services (FASS)
Family Advocacy Support Services are based in family law court registries across Australia and includes duty lawyers, specialist family violence support and referrals to other services such as counselling, housing, employment, education and financial assistance.  Relationships Australia recommends that this program be further expanded in each state and territory to include additional key components. These are:
an information and referral officer to conduct intake, risk and needs screening and triage, as well as providing information and resources
a family violence specialist in legal services and a family violence specialist support service to assist clients who have experienced or are experiencing family violence
an additional legal service and support service to assist clients who are alleged to have used family violence; and
clients who are not affected by family violence but have other complex needs.
Relationships Australia also proposes that these services be expanded to provide case management where a client has complex needs and cannot be linked with an appropriate support service providing ongoing case management. The level and duration of support provided by these services should be flexible depending on client need and vulnerability, as well as legal aid eligibility for ongoing legal services. We are calling on the Government to roll out the expanded FASS to a greater number of family court locations, including in rural, regional and remote locations.
Relationships Australia New South Wales currently manages the men's FASS in Sydney.  This is proving to be very beneficial.  However, current funding arrangements limit the presence of FASS staff in the Court to just one day per week and half a day in Wollongong.  This simply is not sufficient for the number, and complex needs, of clients. We also recommend that services for men should include parenting services.
Key priority 3 for family services – Legally Assisted and Culturally Aware FDR Services
A pilot of Legally Assisted and Culturally Aware Family Dispute Resolution Services, funded by the Government from 2016-2019, is currently serving high risk, intensive needs families by delivering a safe, strengths-based, collaborative and culturally competent experience. We are calling on the Government to continue to fund these services which have provided important alternative pathways for families needing support.
Key priority 4 for family services – Aboriginal and Torres Strait Islander liaison workers in family court registries
Aboriginal and Torres Strait Islander people experience particular vulnerabilities in their engagement with the family law system. Consistent with proposals raised by the ALRC in its review of the family law system, Relationships Australia advocates that Family Court registries should mandatorily employ Aboriginal and Torres Strait Islander people as liaison workers in family court registries.
The Alice Springs office of Relationships Australia Northern Territory is currently participating in the early stages of a pilot Indigenous List around the Northern Territory, partially modelled on the Indigenous List run in Sydney. The pilot draws on the expertise and support of dedicated personnel based in the Federal Circuit Court, who have been assisting with similar projects in South Australia and New South Wales.  A key feature of this model is to have Aboriginal Liaison staff based within the court registry to provide a culturally safe and responsive service, including the provision of information and ongoing support to families, as well as referrals to appropriate support services.
Relationships Australia 2019-2020 Pre-Budget submission
Nick Tebbey is the National Executive Officer of Relationships Australia.